Postdoctoral Researcher: Hybrid PET/MRI for diagnosis of breast cancer
Delft University of Technology

Postdoctoral Research Scientist: Biologic effects of low-dose ionizing radiation

Columbia University Center for Radiological Research
Research Assistant Professor: Research in stem cell and tissue engineering and radiation biology

University of Illinois at Chicago
Chicago, IL
VIEW CLASSIFIED
Postdoctoral Research Scientist
Columbia University Center for Radiological Research
VIEW CLASSIFIED
Postdoctoral Fellow - Radiochemistry

Lawrence Berkeley National Laboratory
Berkeley, CA
VIEW CLASSIFIED
OCTOBER
RRS Annual Meeting
Big Island, Hawaii
October 16-19
24th Conference on Application of Accelerators in Research and Industry
Fort Worth, TX
October 30- November 4
NOVEMBER
International Conference on Radiation Biology (ICRB2016), including Meeting on Ion Beams in Biology and Medicine (IBIBAM)
Chennai, India
November 9-11
Registration ends October 30
GET INFO

Radiological Society of North America (RSNA) 102nd Annual Meeting
Chicago, IL
November 27-December 2
GET INFO


2017
8th International Space Radiation Research Meeting
Suzhou, China
May 24-27, 2017

RAD 2017 Fifth International Conference of Radiation and Applications in Various Fields of Research
Budva, Montenegro
June 12-16, 2017
GET INFO

63rd Radiation Research Society Annual Meeting
Cancun, Mexico
October 14-18, 2017





Dear SIT Members,
We are very pleased to announce that Pavel Bláha will be our next Vice Chair of the SIT Committee! As the RRS (
Radiation Research Society
)/CRH (
Conference on Radiation & Health
) joint conference looms, we would like to introduce you to a series of exciting events starting with the pre-meeting SIT (
view schedule
) and the Early Stage Radiation Investigators (ESRI) Workshops on October 15th, 2016. It will be wonderful to make and establish your career plans and goals with beautiful Hawaiian sceneries. In addition, every attendee can learn and embrace scientific discoveries and technological breakthroughs by meeting influential speakers and seeing exclusive exhibitions in lectures, symposia and poster sessions. What's more, you are welcome to extraordinarily fun debates, informative business forum, enjoyable receptions and karaoke. Let's all get ready to join these rewarding events and promote multidisciplinary collaboration in radiation research, health and safety.
Personally, this will be my fifth time to attend the
annual RRS meeting
. The past meetings held in different cities have amazed me with their sparkling heat. Countless hours of researchers' hard work moulded timeless results and precious achievements for the increase of knowledge and wellbeing. With great admiration of the noble work, I have been motivated and hence invite you to support the Society's events beyond ones' pursuit of research excellence. Through everybody's participation and dedication, the 62nd Annual International Meeting of the RRS is believed to continue sparkling.
For more information about the RRS annual meeting and SIT Workshop, please refer to the links provided in the following section, upcoming conferences and courses. Hope to see you all on the Big Island.
Yuan-Hao (Chris) Lee
SIT Committee Member


Xi, Feng, Timothy D. Jopson, Maria Serena Paladini, Sharon Liu, Brian L. West, Nalin Gupta, and Susanna Rosi (2016). Colony-stimulating factor 1 receptor blockade prevents fractionated whole-brain irradiation-induced memory deficits. J Neuroinflammation 13(1):215.

Banerjee, Sudip, Nukhet Aykin-Burns, Kimberly J. Krager, Sumit K. Shah, Stepan B. Melnyk, Martin Hauer-Jensen, Snehalata A. Pawar (2016). Loss of C/EBPδ enhances IR-induced cell death by promoting oxidative stress and mitochondrial dysfunction. Free Radical Bio Med 99: 296-307.

Lee, Yuan-Hao, Clayton Chi-Chang Chen, San-Kan Lee, Cheng-Yu Chen, Yung-Liang Wan, Wan-Yuo Guo, Wing P. Chan (2016). Patient Safety during Radiological Examination: A Nation-Wide Survey of Residency Training Hospitals in Taiwan. BMJ Open 6(9):e010756. doi:10.1136/bmjopen-2015-010756.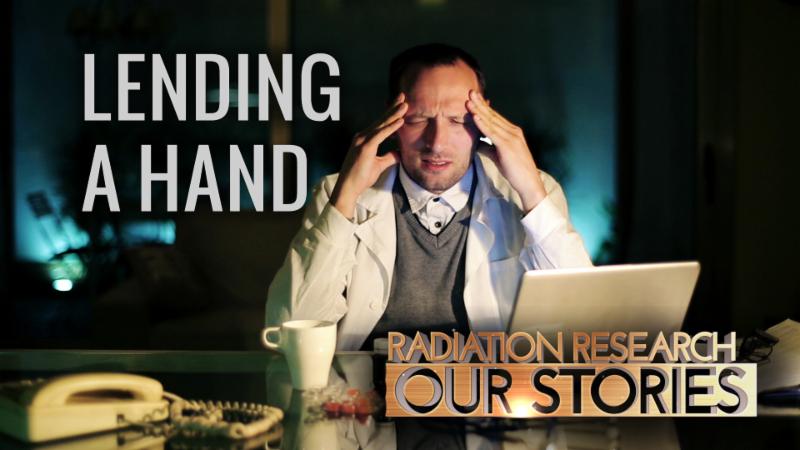 "Your job is... to take what you do now and make it better, to help people better."


Norm Coleman has dedicated his life to the betterment of our society through science. His unique perspective combines over four decades of experience as a scientist with his deeply held sense of altruism. Norm's message is simple, yet compelling: In these ever-changing times, there will always be a need for scientists who can improve upon our work to help future generations, and to that end, mentorship continues to play a vital role. He inspires young investigators to continue focusing on their professional goals while considering how these goals benefit others. This interview also helps to reaffirm the convictions of established scientists, and bolster enthusiasm among their research teams. VIEW VIDEO

Navigate the event with ease with the 2016 RRS mobile app. With the RRS Annual Meeting mobile app, you can:
Stay organized with up-to-the-minute Exhibitor, Speaker, and Event information

Sync the app across all of your devices with Multi-Device Sync

Receive important real-time communications

Ability to view and search abstracts

Build a personalized schedule by bookmarking sessions

Take notes within the session detail screen. All of your notes are conveniently saved in the "Notes" icon on the dashboard

Rate the sessions you attend and comment on them, too

Find attendees and connect with your colleagues through Friends

Stay in-the-know and join in on social media with #RRS2016

Share your event experience by posting comments and photos in the Activity Feed

And much, much more!
Downloading the App is Easy!
SEARCH: The App Store or Google Play for "RRS 2016" or SCAN:
For All Other Device Types (including BlackBerry, Windows, and all other web browser-enabled devices): While on your smartphone, point your mobile browser to
m.core-apps.com/radres2016
to be directed to the proper download version for your device. Platform Compatibility: Android v4x+ and iOS v7x+